Cocoa Butter, also called theobroma oil, is a pale-yellow, edible vegetable fat extracted from the cocoa bean. It is used to make chocolate as well as some ointments, toiletries, and pharmaceuticals. Cocoa butter has a cocoa flavorand aroma. Its best known attribute is its melting point just below human body temperature.
Cocoa butter is a major ingredient in practically all types of chocolates(white chocolate, milk chocolate, and dark chocolate). This application continues to dominate consumption of cocoa butter. Cocoa butter can be found on sale as an ingredient in most supermarkets, and the process of preparing small amounts of chocolate from cocoa butter and cocoa powder means that the practice of making chocolate at home has become relatively popular.
Product display
Detailed description
Specification of Natural Cocoa Butter
Items
Standards
Organic color
light golden
Organic odor
mild cocoa flavor
Color Value(K2Cr2O7/100ml)
≤0.15
FFA (%)
1.75 max
Refractive index(N40°C)
1.4560-1.4590
Moisture
≤0.2%
Iodine value(GI/100g)
33-42
Saponification value(mgKOH/g)
188-198
Unsaponification Value
≤0.35%
Melting point
30-34°C
Conclusion
The product conforms to the standard
Main function
1.Cocoa butter is the major ingredient in the commercial production of both white chocolate and milk chocolate. This application continues to dominate consumption of cocoa butter.
Pharmaceutical companies exploit cocoa butter's physical properties. As a nontoxic solid at room temperature that melts at body temperature, it is considered an ideal base for medicinal suppositories.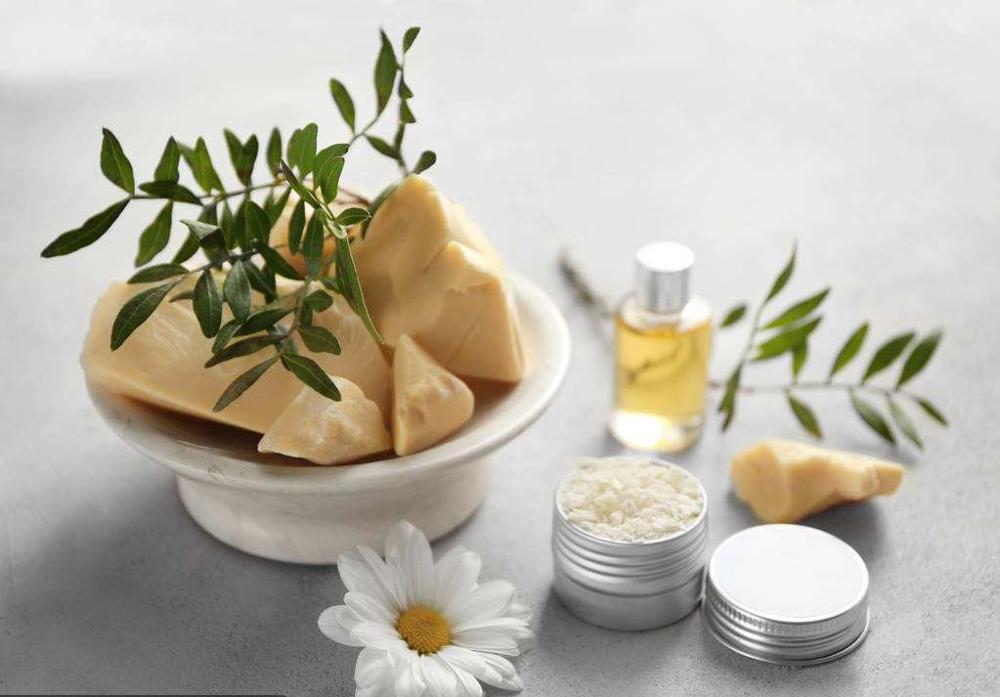 2.Cocoa butter is one of the most stable fats known, a quality that coupled with natural antioxidants that prevent rancidity, grants it a storage life of two to five years. The velvety texture, pleasant fragrance and emollient properties of cocoa butter have made it a popular ingredient in products for the skin, such as cosmetics, soaps and lotions.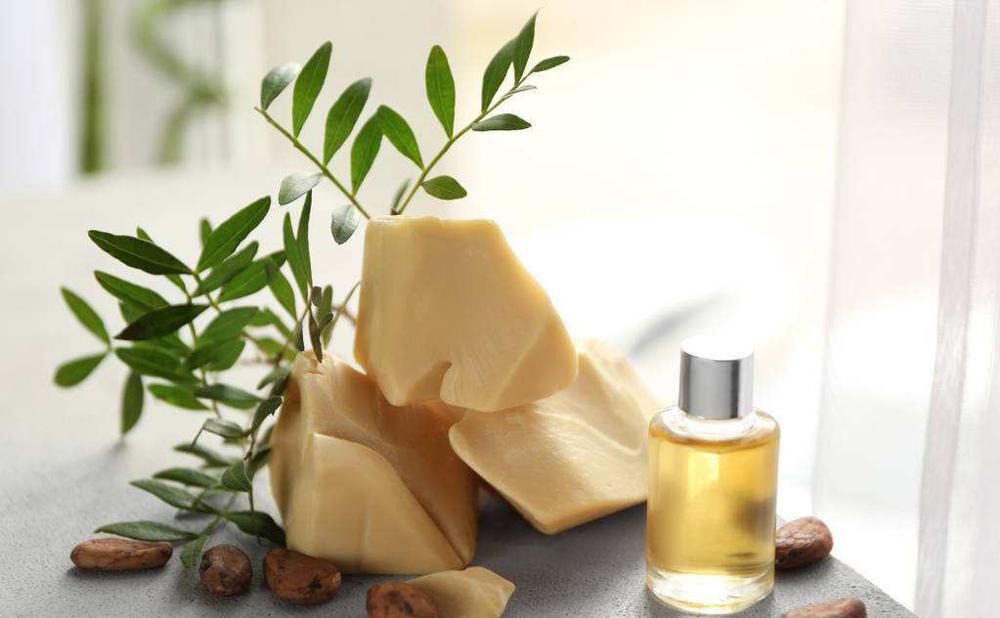 3.The moisturizing abilities of cocoa butter are frequently recommended for prevention of stretch marks in pregnant women, treatment of chapped skin and lips, and as a daily moisturizer to prevent dry, itchy skin. However, the largest clinical study regarding the effects of cocoa butter on stretch marks in pregnant women found that results were no different from placebo.
Application
1. When cocoa butter applied in food field, it is mainly used for drinks, manufacturing chocolate, candy, pastry, ice cream and other food.
2. When cocoa butter applied in health product field, it is used to lose weight. And it is popular among women.
3. When cocoa butter applied in pharmaceutical field, it can be used as cough medicine.
Storage:  Store in cool & dry place, Keep away from strong light and heat.
Shelf life: 24 Months when properly stored.
Packing:  10g/one bag
              1kg/one bag
              25kgs/drum
              Or according to customers' request.
Related Products
FAQ
Q1. Can I get some samples?
A: Yes, we can supply the free sample, but the shipping cost be paid by our customers.
Q2: How to start orders or make payments?
A: Proforma invoice will be sent first after confirmation of order, enclosed our bank information. Payment by T/T, Western Union
Q3: How to confirm the Product Quality before placing orders?
A:You can get free samples for some products,you only need to pay the shipping cost or arrange a courier to us and take the samples.
You can send us your product specifications and requests,we will manufacture the products according to your requests.
Q4:What's your MOQ?
A:Our MOQ is 1kg. But usually we accept less quantity such as 100g on the condition that sample charge is 100% paid.
Q5: How about delivery lead time?
A:About 3-5 days after payment confirmed. 
Q6: Is there a discount?
A:Different quantity has different discount.